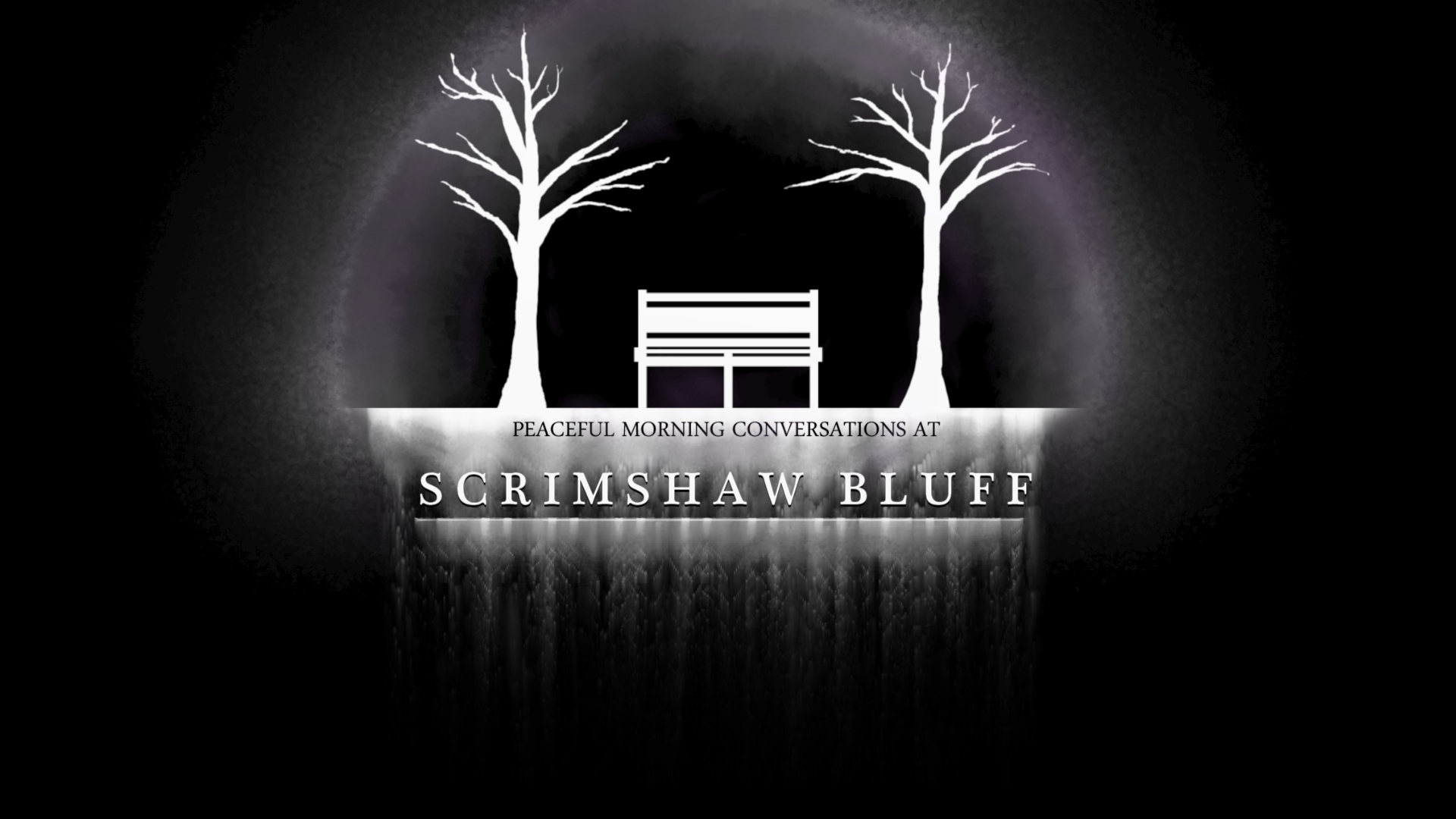 Scrimshaw Bluff (Demo v0.1)
A downloadable game for Windows, macOS, and Linux
A quick and dirty demo of a demo. This accounts for roughly 1/3 of the full demo, and is probably about 5 - 6% of the full VN. The full thing is yet to be finished, currently sitting at roughly 150k words and rising.

Quick description of what you're getting into:
- This is a highly satiric visual novel that jumps quickly between sincere, ironic, and sarcastic, occasionally doing so multiple times in a single sentence. Please do your best not to step on the bullshit.

- Branching mode is what you can expect from the name. There are choices, many of which are an excuse to make a bad joke. Pretty much all of the endings are bad in this mode, save for maybe one or two. It is currently unavailable as I'm redrawing the first three weeks from the beginning, redesigning the main antagonist (Faith) and the main heroine (yet to be shown) in the process.

- Kinetic mode is a single route with a single ending, taking a handful of chapters from the Branching mode and organizing them in a specific way. This is likely to be the most comfortable of the modes to read. Everything presented here is subject to redrawing.

- Message mode consists of nothing but long messages presented in no particular order and can be read as a separate story altogether. The messages average at about 1.5k words each (Fortunia is an exception to this).
And stuff to expect:

- The entire thing will take place by that one bench. Faith's sections will entirely consist of dialogue while Astucia's sections will be presented in an epistolary format.
- This isn't a character-driven or a plot-driven story. It's pretty much just conversations and mail.

- That's really all it is.

I did have the full demo coded, but I wanted to redraw everything. I sure as heck won't be able to finish the new artwork or the music before SuNoFes ends, but I wanted to submit something, so I'll just leave this here. I'll update on the project whenever.

This is my second project and my first real project. My budget is $6.10 and I am a team of one. To anyone that might care, I will only request that you be patient. I have a severe case of restart syndrome.